About Get More Insurance Services Inc
Our team is committed to providing our clients with the highest quality insurance services combined with the lowest rates available in your area. Our outstanding insurance agents will work with you one on one to ensure that you get a solution that is tailored specifically to meet your needs.
Whether you are shopping for auto insurance, home, health, life or business insurance, our highly experienced team of insurance agents can help you find the right coverage at the lowest rate no matter what your needs are.
Our ultimate goal is to create lasting relationships with each of our clients so that we may continue providing excellent service for many years to come. Unlike many of the larger nationwide insurance companies that are out there, all of your information will be kept secure and private.
Our name is trusted throughout the community. To speak directly with an experienced insurance professional, simply give us a call anytime or feel free to utilize any of the interactive tools offered throughout the site. We look forward to working with you.
---
Meet The Staff
---
Staff In Devine Office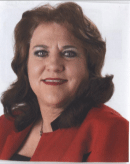 Cynthia A. Sultenfuss, Property, Casualty, and Life
Direct: 210-219-6409
Office: 210-532-2081
Cell: 210-219-6409
Fax: 210-532-2085
Profile
Cynthia has over 20 years of experience in Property and Casualty as well as Life Insurance. in addition to Home and Auto Insurance, she also has extensive experience with Farm and Ranch and Business Insurance. In 2014 Cynthia added Income Tax, Bookkeeping and Payroll Services to the line of Services in the Devine and San Antonio Locations plus a shipping center with UPS in the Devine Location. Cynthia provides Notary Services as well.
---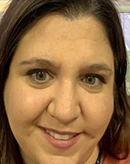 Robin Rutledge, VP of Sales
Profile
Robin Has a Degree in Business Management from Texas A & M Kingsville and has an extensive background in Contract Management Negotiation. She has had 5 yrs experience in Property and Casualty Insurance as well as Income Tax , Bookkeeping and Notary Services.
---
---
Staff in Alice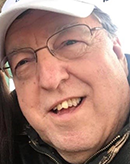 Eddie Ramon
Profile
Eddie is in charge of our Alice Office, he has had over 35 years' experience in Property, Casualty and Life Insurance. Eddie services our Alice, South Texas and Coastal areas clients.